John Travolta 'Betrayed' & 'Duped' Me, Claims Man Charged With Extortion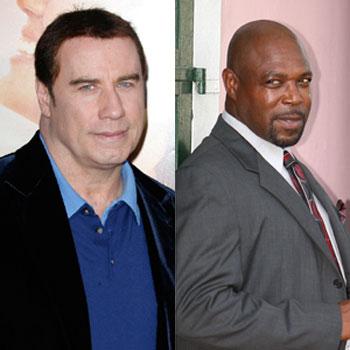 Article continues below advertisement
"I feel betrayed," said Lightbourne, who is accused, along with Bridgewater, of threatening to sell a one-page "refusal to transport" document that Travolta signed when he was treating his 16-year-old son, Jett.
"We had an agreement. I feel betrayed by Mr. Travolta."
The retrial is now set to begin on Monday in Nassau.
"As far as I am aware, it is still on," Deputy Director of Prosecutions, Franklyn Williams, told a local newspaper.
Lightbourne has claimed he met with Travolta's attorneys last month where they struck a deal, agreeing that as long as he did not take part in any interviews, movies, book deals or speak to any media, the charges against him would be dropped.
"We took his word for it," he said.
"Now it's all over the newspapers, the press, the Internet and we're hearing all kind of things.
"As we understood, my attorney called the AG's office and spoke with the prosecutors and they indicated that they have no instructions not to proceed with the trial.