Meet Mark Salling On Saturday!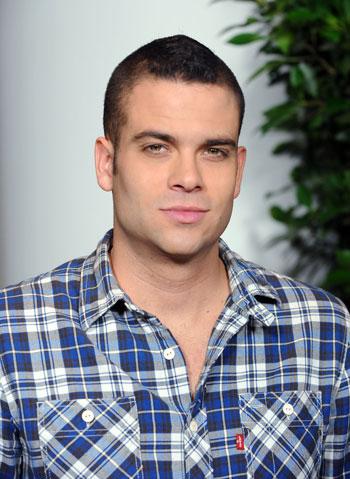 Calling all Gleeks in the Tri-State Area!
Glee's Mark Salling will be at the GUESS Store in SoHo, which is located on Broadway and Spring (537 Broadway) in New York City on Saturday, November 13th at 2pm, signing copies of his solo album Pipe Dreams.
Mark, who plays Noah "Puck" Puckerman on the hit Fox television show, announced a multi-tiered partnership with the iconic lifestyle brand late last month to coincide with the release of his highly anticipated solo album through Universal Music Group and Fontana Distribution.
Article continues below advertisement
"Mark's everyday style is casual while being fashionable, parallel to Guess' branding aims," explains Salling's rep Janice Lee about her client's impressive partnership with GUESS.
"The easy-going, hip-to-the-times mantra of the brand makes for an obvious partnership with my client, as he naturally gravitates towards laid-back looks like jeans and a tee, staples of Guess, Inc. The accessibility of the brand to the all-American consumer was important to Mark as well, and he is honored and thrilled to embark on the partnership for years to come."
Salling, who hails from Dallas, Texas, has been a long time supporter of the GUESS brand, and plans ton being involved in everything from their ecommerce site to the store level.
Glee-Q: Fox Stars Steam It Up With Racy Magazine Cover
"Mark is the perfect individual who encompasses what GUESS stands for. His brooding looks and soulful and distinct voice are the perfect pairing to coincide with my vision for the current and upcoming campaigns," explained Paul Marciano, the Chief Executive Officer and Co-Chairman of the Board for GUESS, Inc.