Lindsay Lohan's Latest Rehab Break - Russian Fashion Shoot!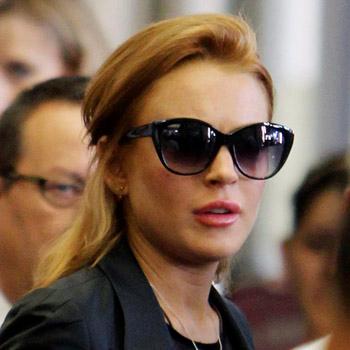 Lindsay Lohan returned to the Betty Ford Center at about midnight Saturday night, RadarOnline.com has confirmed, but Sunday is no day of rest for the rehabbing starlet.
Linds is shooting an ad campaign for the Russian fashion line Kira Plastinina at a location near Betty Ford in Rancho Mirage, CA.
As RadarOnline.com reported, Lindsay and her assistant Eleonore arrived at her West Hollywood apartment at midday Saturday after having been given a "day pass" from Betty Ford to attend to some business needs.
Article continues below advertisement
Lindsay is, we've been told, strictly following all the rules the court and her counselors at Betty Ford have imposed on her.
She's said to be taking her counseling "seriously," although sources tell us her attorneys may try to convince the court to allow her to end her rehab earlier then her currently-scheduled January 3 discharge.
But Linds does need to work and make an income.  As RadarOnline.com previously reported, her probation report contains her confession that she's broke.