Exclusive
EXCLUSIVE: Lindsay Lohan Refusing Painkillers After Dental Surgery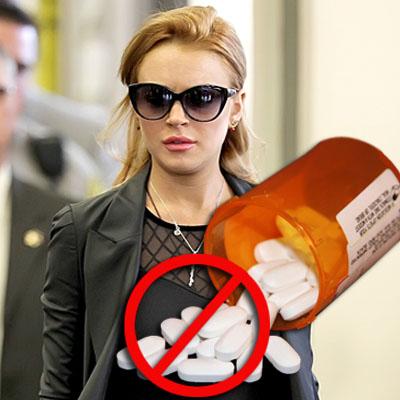 Photos surfaced on Thursday of Michael Lohan peering inside Lindsay's mouth and it's because the actress had dental surgery and is refusing to take painkillers, RadarOnline.com is reporting exclusively.
"Lindsay had tooth surgery this week," a source close to the situation told RadarOnline.com.
"She had teeth removed and won't even take any painkillers for the pain."
According to the insider, Lindsay is so dedicated to the rehabilitation of her substance abuse problems she's doing everything she can to stay on track - quite a difference from just 5 months ago when the starlet had her wisdom teeth removed and took the powerful painkiller Dilaudid to deal with the pain.
Article continues below advertisement
As RadarOnline.com previously reported, Lindsay has been at the Betty Ford Center in Rancho Mirage, California since September where she's been undergoing treatment for cocaine addiction.
"She's taking her time at Betty Ford very seriously," the source said.
The 24-year-old Mean Girls actress reunited with her father Michael this week for the first time in seven months when the two were spotted shopping at a local Palm Desert mall, and Wednesday at a movie theater.
Lindsay's mother Dina appeared on the Today Show Monday morning finally admitting to her daughter's addictions.
"We take it one day at a time. Addiction is difficult; I don't have a crystal ball. I pray hard," Dina said.
This is the troubled starlet's fifth time in a rehab facility, but insiders tell RadarOnline.com that Lindsay and her family are hopeful that her time at Betty Ford is doing the trick.