Lindsay Lohan Wants To Open Her Own Treatment Facilities Says Mom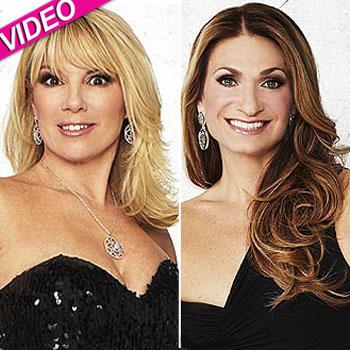 During her appearance on the Today Show on Monday, Dina Lohan revealed that her daughter Lindsay Lohan hopes to one day open her own facilities for young people struggling with addiction.
When asked by Matt Lauer about whether she thinks Lindsay's current trip to rehab will result in sustained sobriety, Dina responded: "We take it one day at a time. Addiction is difficult, I don't have a crystal ball. I pray hard."
Article continues below advertisement
She then added that the actress, "wants to start her own facilities, help other children."
Despite some wariness stemming from Lindsay's past failed attempts at recovery, Dina added they, "can only be positive and look to the future to help other families."
Dina also touched on speculation that Lindsay might once again be released from rehab early. This time however, Dina says Lindsay is in it for the long haul at the Betty Ford Center.
"Absolutely," Dina said about wanting Lindsay to remain at the facility until January. "Lindsay wants to stay. She's learning the triggers points...it's a lifelong journey."
Dina also said that the responsibility to remain sober is squarely on her daughter's shoulders from now on. "It's her journey. It's up to her."
At the beginning of the interview, Dina opened up about Lindsay's current state of mind, calling her daughter "happy, relaxed" and a "different person."
MORE ON:
Celebrity Justice
Article continues below advertisement
"This one (Betty Ford), to me, has really changed her, they get into your psyche and the family. They bring the problem to the surface."
As for Lindsay's recent reunion with her father and Dina's ex-husband Michael? Dina says she is "absolutely" in support of a healthier relationship between the father and daughter.
"I am here for Lindsay and whatever will make her heal and make her feel better," Dina said.