Kendra Wilkinson's Upcoming Playboy Cover Actually Two Years Old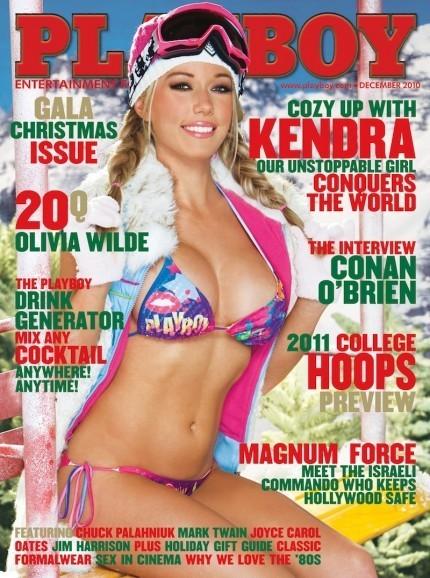 Kendra Wilkinson appears on her fifth cover of Playboy magazine, gracing its December issue, but RadarOnline.com has learned that the pictures were taken two years ago in her pre-mommy days.
Wilkinson, who gave birth to her first child 11 months ago, said on her blog Tuesday that the pictures were taken in 2008, when she was living at the luxurious Playboy Mansion in Los Angeles' exclusive Holmby Hills.
Article continues below advertisement
"Hey guys! So I wanted to clear something up really quick! A lot of you saw on my show that I was struggling to decide whether to pose for Playboy again or not," Wilkinson wrote. "I AM on the December cover of Playboy but it wasn't from a recent shoot. The photos are from a shoot I did 2 years ago when I was still living in the mansion.
"I'm flattered to be on the cover again and as you all know Playboy has a very special place in my heart!" she wrote. "I just wanted you guys to know I didn't recently pose."
The magazine also has eight pages of never-seen-before nude Kendra pics.
Wilkinson told The Today Show on Monday that Playboy offered her another pictorial but she turned it down, saying it was it "the hardest decision of her life." She said she recently appeared in test shots for the magazine to show she can still "be that hot mom in the public eye."
The new season of Kendra premieres Sunday on E! at 10/9c.