PHOTOS: The Sexiest Halloween Celebrity Halloween Costumes - Ever!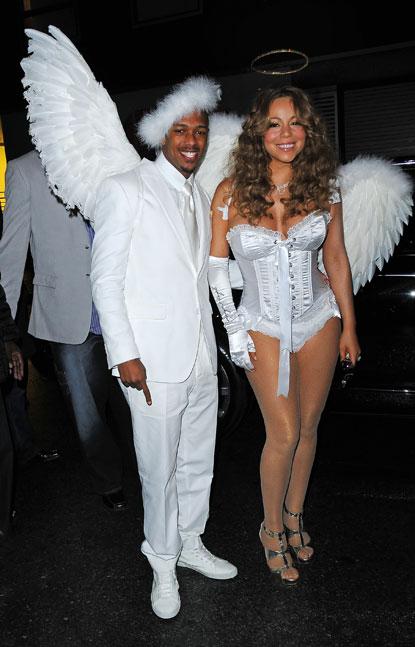 Halloween is the sexiest holiday of the year, because it is the perfect excuse for guys -- but especially for ghouls -- to strip down and get scantily clad in barely-there costumes.
Celebs definitely go all out when picking out their creative costumes and the only rule is the sexier the better!
RadarOnline.com has the drool-worthy photos of the sexiest celebrity Halloween costumes ever, which are sure to get you into the trick-or-treating spirit!
Article continues below advertisement
Paris Hilton has a body most gals -- and guys -- would die for, so it's no surprise that she takes advantage of October 31, showing off every bit of her sexy skin!
While every costume the reality TV show star has ever put on has an intense amount of sex appeal, in 2005 she had many 'tails' to tell after a night out in a thong-exposing lingerie ensemble!
.
There is no question that Coco loves getting cheeky, whether dressed for the red carpet or the beach and Halloween is not an exception for the curvy star!
Ice-T's off-screen leading lady always shocks with her barely-legal looks, whether taking a super sexy French Maid costume and making it even more scandalous by hiking up the hemline to show off her bombshell booty or by playing cop in arrest-worthy latex shorts.
When Kim Kardashian dressed up like Wonder Woman, we felt sorry for actual superhero, because the busty reality show looked better in star-spangled costume than she did!
Article continues below advertisement
Don't miss Kim dressed up as the sexiest Wonder Woman ever.
Mariah Carey is always in the mood for a good reason to dress up in sexy style but the biggest splash she ever made on Hallows eve was when she showed off her then-flawless figure as a sexy mermaid.
And although Lindsay Lohan is famous for burning up her career with her off-screen antics, one year the starlet actually put fires out -- in smoking hot fashion!