VIDEO: Kendra Wilkinson Talks Stripping, Drug Days In New Book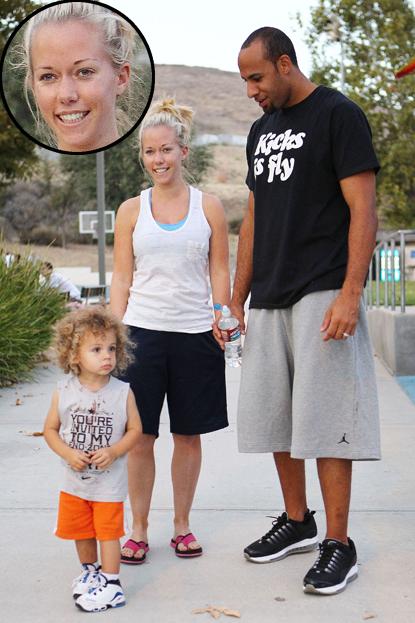 Playboy stunner Kendra Wilkinson, on the promotional tour for her new book Sliding Into Home, frankly discussed her past experiences with drugs and strip clubs on The Today Show Tuesday.
Watch the video on RadarOnline.com
Wilkinson said she wasn't shy about opening up about her darker days in the book because she's "been through a lot and I've gotten through it, so its kind of easy to tell my story now that I'm through all that, I'm home, I'm safe, I'm home, I'm where I always wanted to be."
Article continues below advertisement
The reality TV beauty, who discusses her past experiences as a stripper in the book, said she had to tell her mother prior to the book's release, as she never had before.
"Its one of those things that's kind of embarrassing, but I was kind of still embarrassed of it, but I was a good person doing it," Wilkinson said, adding that her mother already had well-placed suspicions. "I wasn't a druggie stripper, I was a very good person doing it."
Wilkinson, 25, also talked about her past drug use, which she said took place between the ages of 13 to 16.
"The drugs and everything, that's what found me and accepted me, but that wasn't me," Wilkinson said. "I started drugs at about 13."
She said that when she decided to quit using, "it wasn't just like right away."
"It took a while, it took a good couple weeks to think, 'The time is coming and I wanna stop, I wanna get back in sports, this isn't me,'" she said.
Don't forget, it was just two months ago when RadarOnline.com first broke the world exclusive about the existence of a sex tape featuring the reality TV starlet, which was subsequently released by Vivid to record-setting sales under the title Kendra Exposed.
Sliding Into Home is available now.
Visit msnbc.com for breaking news, world news, and news about the economy