Groom-To-Be Prince William Saves Man's Life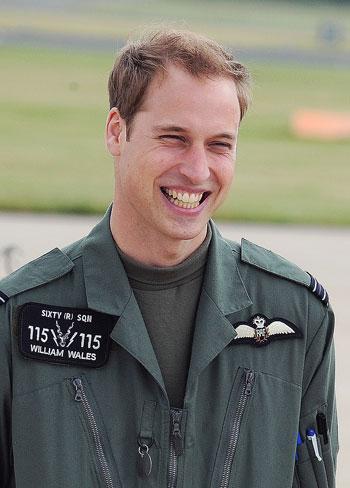 Turns out his highness is both hunky and heroic.
Prince William, just two days after announcing his engagement to bride-to-be Kate Middleton, assisted in a military helicopter rescue mission that saved the life of gym worker stranded atop the UK's Mount Snowdon after a suspected heart attack, RadarOnline.com has learned.
"If it wasn't for him and the rest of his crew, I'd be dead," the saved man, Greg Watkins, told the Sunday Mirror newspaper. "Hearing his helicopter getting nearer and nearer was the best sound I've ever heard. He and his crew saved my life. He'd probably say he was just doing his job but, to me, he and his crew are heroes."
Article continues below advertisement
Watkins said the would-be king, currently a search and rescue pilot with the Royal Air force, faced tough conditions en route to the rescue.
"The weather was appalling up on that mountain. How he managed to get the helicopter so close defies belief. The fog was so thick at times, you couldn't see your hand in front of your face. The rain was lashing down and it was howling a gale."
Watkins said he was so disoriented, he didn't "know Prince William was flying the helicopter until we landed at the hospital.
"Even then, I felt too unwell for it to register much," he said. "The winchman helped me out and on to a stretcher and whispered 'Prince William's just flown you here'. I looked up at him and just said 'Oh. Tell him thank you.'
"It didn't really sink in until I woke up after my operation," Watkins told the paper. "Now I think it's amazing. Being winched off a mountain by an RAF helicopter was the last thing I thought was going to happen to me. But for it to be flown by Prince William is unbelievable."
Article continues below advertisement
"I'd only been watching him announce the engagement on television with Kate a few hours earlier -- it was his first mission since going back to work," Watkins told the paper. "I feel lucky to be alive, but even luckier to have been rescued by the future king."
Prince William and Middleton have been an item nearly ten years, as they met while attending Scotland's St. Andrew's University back in 2001. They're slated to get married next year, which marks the 30th anniversary of his parents' legendary 1981 wedding.