King William? Polls Show Brits Want William, Not Charles To Be Next King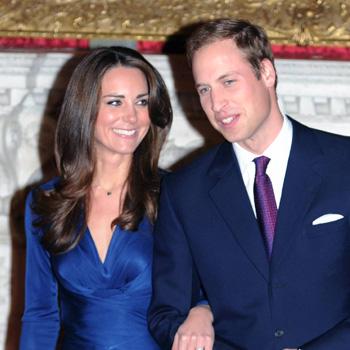 Forget the formal line of succession. Two new polls in the UK indicate Brits want dashing Prince William to be their next monarch, not his more eccentric dad Charles.
Polls conducted by both the Sunday Times and News of the World indicate a large majority of respondents want William to succeed his grandmother, Queen Elizabeth when she either retires or passes away.
The Queen is 84 and her son Prince Charles has already spent 42 of his 62 years as first in line to inherit the throne.
Article continues below advertisement
Although Brits have softened to him of late, Charles' reputation has never recovered from his years as Princess Diana's cheating spouse, and there would be something of a revolution if his second wife, Camilla, were to become queen.
Charles' elder son William, however, has always been universally loved and his popularity has soared even higher since the announcement of his engagement to Kate Middleton.
The British population has no say in who will be their next king. Assuming Charles succeeds Elizabeth on the throne, it would be up to him to abdicate, to allow William to become king.
William and Kate are expected to marry as early as April, in a wedding that will be seen by a worldwide TV audience that will go into the billions.
RELATED STORIES:
William & Kate's Wedding Day Will Be Public Holiday For Brits