Exclusive
EXCLUSIVE VIDEO INTERVIEW: Bad Girls Club Kristen Kelly Says 'I Could Have Been Raped'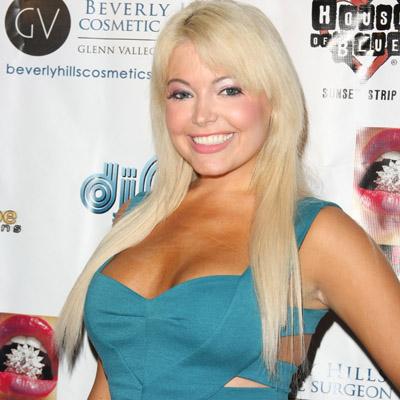 'Bad Girl' Kristen Kelly is making shocking allegations to explain her recent meltdown on the hit Oxygen reality TV show.
Watch the video on RadarOnline.com
In Kristen's final episode of Bad Girls Club, the self-proclaimed princess goes into a rage, hits a cast mate and even bites a crew member.
RadarOnline.com spoke exclusively to the blonde bombshell who explained the wild night and attributes her bizarre behavior to an unknown club goer who she claims slipped drugs into her drink at a Key West night club.
Article continues below advertisement
"I was hallucinating, and I was terrified," Kristen recalled.
"I know that someone put a drug in my drink because I know that I'm not a drug user. I did not take drugs, and my tox screen came back with drugs in my system."
EXCLUSIVE INTERVEW & PHOTOS: 'Bad Girl' Auctions Herself For Jailed Cast Mate's Bail
As a cast member of the hot Oxygen reality show, the girls routinely head out to the clubs for drinks and party the night away, but Kristen didn't expect the night to get too out-of-control.
"I was hitting my head against the car because I was trying to break through the window... I thought I was being kidnapped."
"I bit one of the crew members and I didn't know where I was."
Kristen ended up punching a cast mate and the other girls in the house reacted with hostility - her wild behavior earned her a ticket off the show.
She described the night as the "worst experience in her life."
"People who I lived with, who were supposed to be my friends, completely turned their backs on me...no one ever apologized," Kristen tells RadarOnline.com.
Article continues below advertisement
"I'm not saying that me hitting another girl was purely because I was under the influence, it probably had to do with a lot of things.
VIDEO: See Catya Washington's Outburst
"I was victimized, somebody put a something in my drink, somebody could have hurt me, somebody could have killed me. I could have been raped."
It has taken Kristen months to get over the experience from that night and wants to warn others to be careful of the predators out there.