EXCLUSIVE INTERVEW & PHOTOS: 'Bad Girl' Auctions Herself For Jailed Cast Mate's Bail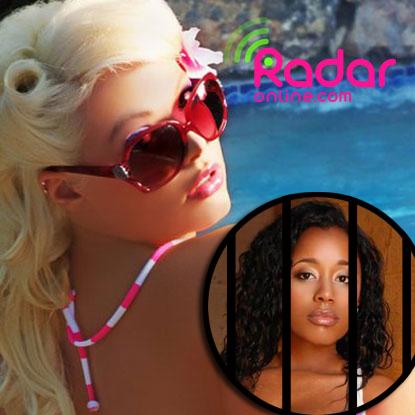 Bad Girls Club Miami star Catya "Cat" Washington remains in jail after being arrested for aggravated assault and drug possession, but now she finally has hope of posting bail, RadarOnline.com has exclusively learned.
RadarOnline.com has learned exclusively that Washington's blonde bombshell cast mate Kristen Kelly is coming to the rescue by auctioning herself on the internet to raise money for her close pal!
Article continues below advertisement
"All the money I get will go to getting her out of jail," Kristen told RadarOnline.com exclusively.
"I feel she was targeted because she's a star on The Bad Girls Club."
The beautiful Philadelphia native was arrested on August 18 for aggravated assault, and again on November 2 for possession of drugs with intent to manufacture and deliver.
She remains in the Riverside Correctional Facility in Pennsylvania where she's being held on $500,000 bail.
"It is unclear to me what's happened, but Cat is a dear friend of mine who's been there for me and I will always support her," Kristen told RadarOnline.com.
VIDEO: See Catya Washington's Outburst
A date with the "Blonde Bombshell Bad Girl" promises to be a fun experience.
The Boston native and pageant princess - since the age of 9 - has been referred to as the wittiest girls of all Bad Girls.
Her lifelong aspiration is to be a Playboy Playmate.
Article continues below advertisement
"I will do anything to get her out of this situation as soon as possible," Kristen said about Catya.
For those interested in a three-hour date with Kristen Kelly and raising cash for Cat's bail, you can place bids on datebadgirlblondie@gmail.com.
The internet silent auction will begin Wednesday and runs through Christmas day.
RELATED STORIES:
VIDEO: Catfight! Snooki & Angelina Brawl On Jersey Shore