Exclusive
EXCLUSIVE: Transformers 3 Victim To Be Released From Hospital; Lawyer Adamant Paramount Is At Fault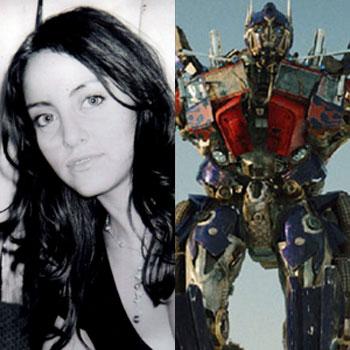 Gabriela Cedillo suffered life-changing injuries during an accident on the set of Transformers 3 and in her family's lawsuit against Paramount Pictures, RadarOnline.com has learned experts found stunt cars and props to be insufficiently fused.
EXCLUSIVE VIDEO: The 'Transformers 3' Stunt That Left An Extra In Coma – Watch It Here
"We've had experts look at all of the apparatus and it was clear from their evaluation that the welding that was done to secure the attachment point on the rear axle of the stunt car was completely inadequate," Cedillo family attorney Todd A. Smith told RadarOnline.com in an exclusive interview.
Article continues below advertisement
"They didn't create a proper fusion."
EXCLUSIVE DOCUMENTS: See The Lawsuit That Was Filed Against Paramount On Behalf Of Victim Gabriela Cedillo
As RadarOnline.com was first to report, Cedillo's brother Adolfo Romo filed a lawsuit on October 5 against the production company citing negligence.
"Gabriela is still in the Rehab Institute of Chicago but she's about to be released home so she can be taken in for outpatient physical and speech therapy," Smith said.
"She'll have to go in multiple times a week for extensive rehabilitation care. She continues to have paralysis issues on her left side.
"She certainly has several surgical procedures ahead of her. She wears a helmet when they try to get her on feet and actually wears it all the time to prevent further injury and with her balance problems she'd be susceptible to further injury."
Cedillo was injured on September 1 while filming as an extra in Indiana for Transformers 3 when the cable towing one of the stunt cars came loose, whipping through her car window striking her in the head.
Article continues below advertisement
Smith told RadarOnline.com the family remains hopeful that justice will be served and that Cedillo will continue to make strides forward in her recovery.
"She's able to verbalize now; she gets words out," Smith said.
Although it's too early in the lawsuit to predict the outcome, Smith is certain they have sufficient evidence proving negligence, but notes that Paramount is seeing it differently.
"I wouldn't call them Paramount cooperative. They seek to call this a freak accident," Smith said.