Exclusive
EXCLUSIVE: Teen Mom Amber Portwood Is Moving For Daughter's Safety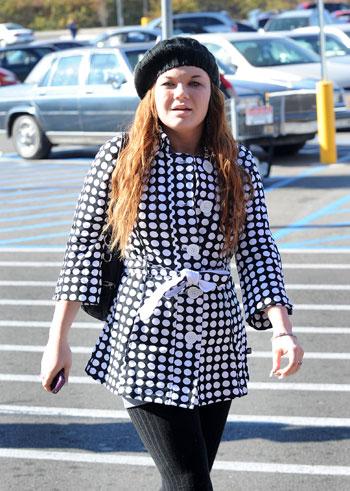 Teen Mom star Amber Portwood made headlines for her infamous physical attack on Gary Shirley, her now ex and father of her baby, which spurred an ongoing police and child protective services investigation. But RadarOnline.com has learned exclusively that baby Leah is staying with her father until Amber finds a safer home.
"Amber is getting ready to move into a new home where she feels she and Leah will be safe," a source close to Amber told RadarOnline.com.
Article continues below advertisement
Portwood, 20, spoke to US Magazine saying, "Child Protective Services agreed it was safer for her to stay at Gary's because of all the photographers outside my house."
According to Amber's father, custody of Leah has not been decided as of yet.
"They are all together sharing the baby, they're just not sharing her as a couple," Shawn Portwood told Radaronline.com exclusively.
VIDEO: 'Teen Mom' Brawl - April Sees Red Over Catelynn's 'Ugly' Prom Dress