Exclusive
EXCLUSIVE: Teen Mom Amber Portwood To Celebrate Daughter's Birthday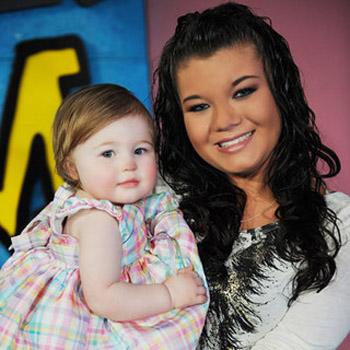 After Indiana police filed domestic violence and battery charges against Amber Portwood this week, it would be understandable if the Teen Mom star didn't feel like celebrating. But the young mother is determined to put on a happy face for her daughter's princess-themed birthday party on Sunday.
"Amber is excited because Leah is her little princess," a source close to Amber told RadarOnline.com.
As RadarOnline.com previously reported Amber was searching for a new and safer home for her daughter away from photographers and fans -- and in the meantime Leah is staying with her father Gary Shirley.
Article continues below advertisement
She's now moved in to that new home.
"Amber is celebrating Leah's second birthday at her new house on Sunday," the source said. "It'll be a small gathering for friends and family."
And they'll be plenty of fun surprises in store for the birthday girl.
"It'll be a princess theme and Amber got little tiaras and necklaces for the kids," the source added. "Amber even got Leah two princess tents!"
Gary threw his daughter a separate party last week, complete with balloons and a princess cake, as was first reported by RadarOnline.com. According to the source, the on-again, off-again couple, who are currently not together, agreed on separate parties for their daughter's sake.
"They decided it's Leah's day," said the source, "and they didn't want to chance that there would be any arguing so the best decision was to host separate parties."
This party comes after a challenging week for the 20-year-old mother. On Thursday, the Anderson, Indiana police announced they were filing two felony and one misdemeanor domestic violence charges against Amer stemming from televised incidents where she hit Gary. She could face up to three years in jail and fines of up to $10,000 if convicted. The District Attorney's office has not yet announced if it is going to go with those charges or modify them.