Exclusive
EXCLUSIVE INTERVIEW: 16 And Pregnant's Markai - 'My Story Is Intense!'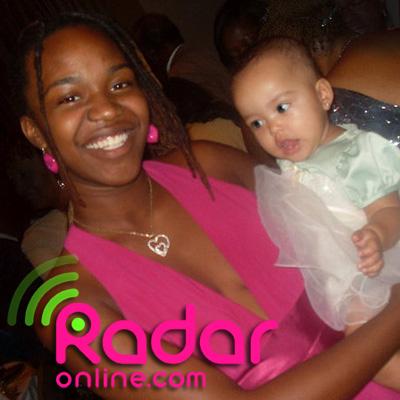 16 and Pregnant's Markai Durham has big plans in life: to attend college, earn a doctorate in mammalogy, and have a dream wedding - all while raising a new baby as a teenage mom. RadarOnline.com spoke exclusively to Markai concerning her future, her beliefs about sex-education, abstinence, abortion and adoption , and how she is coping so far.
Radar: What made you want to go onto the show?
Markai: "I wanted to be on the show because I wanted girls just like me to know they aren't alone. My story is intense and I wanted to share it with the many girls that I know are struggling with being a teen parent. "
Article continues below advertisement
Radar: Is your baby's father supportive?
Markai: "James being there for his child was never the issue. He's an excellent father, always has been, always will be. He loves his child more than he loves himself. Even if we weren't able to make our relationship work, I know for a fact he would still be the best father in the world to Za'karia."
Radar: What has being a teen mom taught you about teenage guys?
Markai: "Being a teen mom has shown me a lot about teenage guys. Some guys grow up way faster than others and step up to the plate and handle their business. But in the end guys still will never understand the depths as we do. My baby's father is very supportive. Can he be a jac**ss? Yes at times, but he makes up for it in the end. If you love them, don't give up. With teen fathers, you have to show them they are dads now and have to step up, but we as women can only do so much. And what I mean about that is if they haven't figured it out yet and are holding you back in any way, move on and don't take them along the journey with you. "
Article continues below advertisement
Radar: When you found out you were pregnant, did you ever consider abortion or adoption?
Markai: "When I found out I was pregnant I just asked James what he wanted to do. Without any thought at all of abortion or adoption, I wanted to see what he wanted first and when he told me he wanted to keep Kari, I just smiled and said ' ok then we're having a baby! ' "
Radar: Are you in school now?
Markai: "I start school in January. I already have my vet assistant license so I'm going to community college for animal science in mammalogy. I want to become a mammaologist to help entertain people with sea animals. It's the best job ever - you work to have fun. It doesn't get better than that. "
Radar: If so, has it been hard going to school pregnant as a mother? Do feel judged by other girls?
Markai: "Oh lord , it was so hard going to school with Za'karia, I couldn't function and think at all about school work when she was near me. It was all about her. She cried and grabbed my papers and was cranky and everything happened around homework time. Even when she was down to take her nap it seemed like I had so many papers to do I didn't even know where to start. "
Article continues below advertisement
Radar: What do you think about sex-ed in high schools?
Markai: "I think sex ed is there to help you. Not every school has sex ed, and I think it's important. All my school talked about though in our sex ed class was STD's and nothing about teenage pregnancy. "
Radar: Do you believe in abstinence-only education?
Markai: "I believe in abstinence in education but I also believe that kids are going to rebel. It's the way of life. Teenagers are going to do what they want, and they don't want to hear any advice from anyone. I feel like instead of telling them "don't have sex" lets show them how safe sex can be used in a good way too. "
Radar: What's the biggest thing you've had to give up since getting pregnant?
Markai: "Money. When it was just about me I had a lot more money to spend, but now I have to make sure Kari has everything she needs. "
Radar: What would you tell a teenager that wants to be a teen mom?
Markai: "It's not all honey and roses. You have to give up all your free time, and you have to be the best mom you can be. Forget the words having fun in your teenage years because it's not happening. When your friends call you and ask you "hey girl what are you doing tonight? You want to go out?" You might as well say ' hell no, I can't go out for another 18 more years. '"
Article continues below advertisement
Radar: Do you want to have more kids?
Markai: "I would love to have more kids , but not out of wedlock and not until I have my career set. So not until James and I walk down the aisle together, and we're not doing that until we can afford the wedding of my dreams. That won't be until he graduates being in medical management , and I have my doctorate in mammalogy. It'll be a long while before we plan for more kids. "