Exclusive
EXCLUSIVE: Murder Of Hollywood Publicist Not Random, Says Police Chief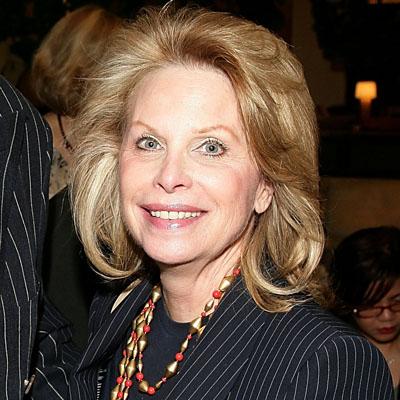 The murder of well-known Hollywood publicist Ronni Chasen was not a random act of violence, according to a former police chief who spoke exclusively to RadarOnline.com.
Chasen, 64, was shot five times early Tuesday while driving her Mercedes Benz in Beverly Hills after attending the star-studded L.A. premiere of the movie Burlesque.
RadarOnline.com was first to report that the victim was Chasen.
Beverly Hills police crime lab searched Chasen's home for clues after scouring the murder scene.
Article continues below advertisement
"Clearly, this crime does not fit the MO of Beverly Hills which suggests to me that this is not a random killing," Andrew J. Scott III, retired police chief of the Boca Raton, Florida Police Department told RadarOnline.com exclusively.
"If this were a random act of violence, usually it's going to be one or two shots - definitely not five."
As RadarOnline.com previously reported, Chasen was shot multiple times after attending the premiere of the new movie Burlesque. Her car crashed into a light pole after she was shot.
She was transported to Cedars-Sinai Medical Center in L.A., where she was pronounced dead.
Former Chief Scott told RadarOnline.com that Chasen's murder does not strike him as a contract killing, but he does believes the placement of the shots offers an interesting clue.
"Normally a contract killing involves multiple shot to the head," Scott told RadarOnline.com. "She was shot in the chest...and to me clearly the individual did not want to damage her face. This could be a lead and it's interesting to me she was not shot in the head.
Article continues below advertisement
"I can't say with certainty that this was a contract killing, but it does not appear to be a random act of violence."
Chasen was a well-known and respected figure in the Hollywood publicity community. She one worked for Rogers & Cowan, was the head of worldwide publicity for MGM and formed her own firm. She worked with top talent and publicized award-winning films.
One neighbor told RadarOnline.com that he heard a loud boom late at night, but did not call 911 or go outside to investigate.