Exclusive
EXCLUSIVE: Lindsay Lohan 'Seriously Considering' PETA Offer To Pay Rehab Bill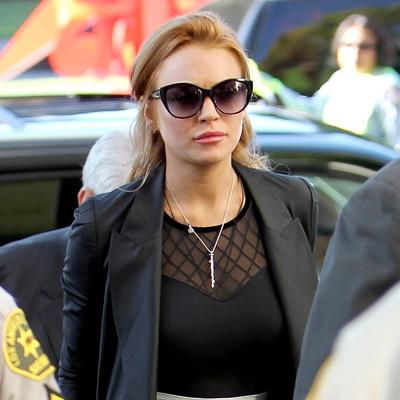 Lindsay Lohan's financial woes are no secret, and PETA has offered to pay $10,000 for LiLo's stint in rehab - if she gives up meat as long as she's at the Betty Ford Center, RadarOnline.com has exclusively learned.
A source close to the Mean Girls star, 24, tells us: "Lindsay is seriously considering the offer from PETA. There is thoughtful consideration about PETA's very generous offer. Lindsay loves animals, and looks at it as a 'win-win' since being a vegetarian is a healthier lifestyle that she is striving for."
Article continues below advertisement
In addition, PETA says if Lindsay agrees to go vegan for the following year, they'll give her another ten-grand!
As RadarOnline.com has previously reported, Lindsay's stint in rehab at the Betty Ford Center is going to cost upwards of $150,000. Lindsay has absolutely no source of income at the present moment.
"Lindsay is making arrangements to make payments to the Betty Ford Center to pay for her bill. Betty Ford does work with patients who have financial problems and are unable to pay the bill in full. This is a very common practice of Betty Ford. Lindsay realizes that Betty Ford is giving her an opportunity and essentially taking a chance on her, given her past track record," the source says.
Lindsay would "love it if PETA would offer to pay her entire rehab bill. However, she isn't expecting that to happen, and is just grateful for the offer PETA has made. Lindsay seems to have really grown up a lot since her last appearance in court last Friday. Lindsay isn't expecting, nor does she want a free ride, which is a very good sign for her recovery. Lindsay is taking responsibility and seems to be working the 12 steps of AA," the source added.