EXCLUSIVE INTERVIEW: Demi Lovato's Dad Tells Radar - 'I Will Not Be Silenced'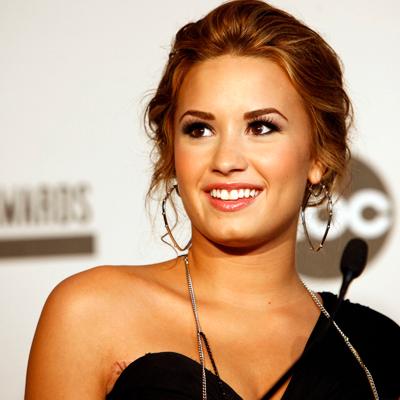 Demi Lovato's estranged father Patrick isn't backing down on blaming the pressures of Hollywood for his daughter's problems, despite apparent outrage from his ex-wife and Disney over his comments to RadarOnline.com.
"This is the United States of America, I can talk anytime I want to," an indignant Patrick told RadarOnline.com when asked about reports he was warned by Disney's lawyers and Demi's mother, Dianna, to stop talking about his daughter's personal demons.
Article continues below advertisement
According to one newspaper report, Patrick, who reportedly last saw Demi nearly three years ago, admitted he was "misquoted". But he says that's not true, and reiterated his point that the showbiz industry has strongly contributed to his daughter's problems.
In a thinly veiled swipe at Patrick after he spoke to us on Wednesday, Demi's attorney, Jamie Young, declared "no one speaks for Demi except for her designated representatives".
"Unfortunately, several people have taken it upon themselves to speak out -- both on and off the record -- about a situation they know nothing about," the attorney said.
But speaking exclusively again to RadarOnline.com, Demi's dad defended his right to speak about his daughter and made it clear that the Hollywood industry is destructive, although he does not blame Disney in particular.
"I'm proud that she's working for Disney, "I'm just concerned about the industry, not them Disney specifically because they have taken care of Demi. Shoot, they give her bodyguards. " he told RadarOnline.com."
Article continues below advertisement
As far as I'm concerned she's in great hands with Disney.
"However, it's just the industry itself. When you chose to be a star like that it's not the people you're working for to blame.
"It's the whole industry... the pressures and the time element that you have to put forward.
EXCLUSIVE: Demi's Dad Says Pressures Of Hollywood Got To Her
"It's those types of things that go along with what you chose and you can't blame Disney for that."
Patrick drew fire from Disney and Demi's mom, when In an interview on Wednesday, he said he felt the pressure of Hollywood had affected the teenage starlet.
"There are a lot of pressures. That is one of the things I worried about when she signed with Disney. It's just going to happen," he added.
Patrick's relationship with his daughter has been strained since he separated from Dianna, a former dancer and cheerleader, in 1994.
Article continues below advertisement
"It hasn't been my choice," he said.
EXCLUSIVE: School Where Demi Was Harassed Starts Anti-Bullying Campaign
"In the last couple of years I've been out of the loop, that's for sure.
"That's not only their choice but it was my choice too... as I never wanted to interfere with her career.
"I never wanted to stand in their way because we've been away from each other from quite some time, so I didn't want them to think that now that she's a star, I wanted to get back into her life.
"That's the reason, I didn't want to be in their lives, I didn't want them to think I was trying to scoot in and be part of the mix when I hadn't been part of the mix in a while."
As for Dianna, Patrick said: "She's dealing with the situation with Demi.
"All I want is for my daughter to be fine," he added. "I bet the doctors are about as good as they can get... I want my little partner to come back to me."
Article continues below advertisement
Demi, 18, was involved in an altercation with a back-up dancer, red-head Alex Welch, that led to her checking into rehab for 'emotional and physical' issues, stemming from teenage bullying.
EXCLUSIVE: Demi Lovato Says Robert Kardashian Is Not My Lover
Welch, who has also performed with Pink, Miley Cyrus and Justin Bieber, took to her Facebook page, saying: "Not going to answer any questions. Thank you."