Exclusive
EXCLUSIVE: Cops Want To Interview Denise Richards In Person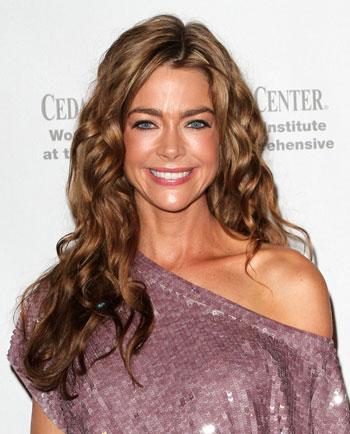 Denise Richards had no idea that going to dinner with her ex-husband would turn into a headline-making event with police wanting to interview her.
But that's exactly what happened and now RadarOnline.com has learned exclusively that police want to talk to Denise in person.
Porn star Capri Anderson, aka Christina Walsh, filed a criminal complaint against Sheen with New York police for their October 25 rendez vous that ended in mayhem and a lawsuit. Their night began at Danielle restaurant where Denise dropped in for a short time.
Article continues below advertisement
A source close to the Sheen investigation tells us, "The NYPD wants to interview Denise Richards in person. The detectives don't want to do this over the phone.
"It's not going to be easy logistically because Denise lives in Los Angeles with her two daughters, and Denise doesn't like to spend time away from them, at all."
Capri is no longer in New York City the source tells us. "Capri and her lawyer have left New York City. If they are asked to come back for further interviews, and provide additional information they will do so. This investigation isn't going to be presented to the DA for at least three to four weeks."
The source also said, "Of course the cops want to interview Charlie about the allegations Capri made. It's highly unlikely his lawyers will allow that to happen."
Anderson alleges Sheen choked her, threw a lamp at her, snorted a white powder and was out of control, forcing her to lock herself in the bathroom of a New York hotel.
Sheen is suing Anderson for extortion, claiming she asked for $1 million to keep quiet and alleging that she stole his six-figure watch.