COURT DOCUMENTS: Debbie Allen Claims $1 Million Embezzled From Her Company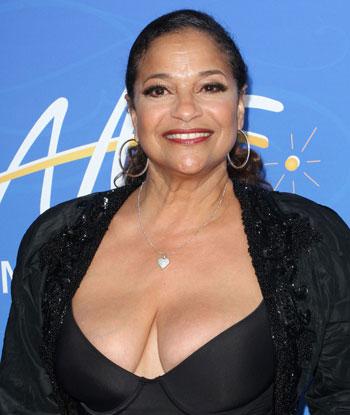 Dancer, choreographer and actress Debbie Allen is suing her former business managers, Keepers Financial, Nigro, Karlin, Segal & Field LLPs, and several other individuals claiming they pilfered $1 million from the bank accounts of her production company, Red Bird Productions.
Read The Lawsuit Here
According to court documents obtained by RadarOnline.com, Allen hired Keepers Financial as her business managers in 2005.
Article continues below advertisement
Allen alleges in the lawsuit that Diane Schumacher, who is named as one of the defendants and worked for Keepers Financial, often paid Allen's credit card bills late, if at all.
"Records show that Plaintiff's bills were regularly paid late, resulting in excessive late fees to Plaintiff's detriment. Sometimes bills were not paid at all, causing Plaintiff's accounts and credit cards to be suspended and/or terminated."
In September 2009, Allen learned for the first time from Nicole Katz - the owner of Keepers Financial - that Schumacher had been "fraudulently embezzling, co-mingling, converting, and transferring monies belonging to Allen and Red Bird Production for several years, and that this fraudulent activity had gone undetected or willfully ignored by the other named Defendants."
Katz filed a police report for identity theft against Schumacher in September 2009. Schumacher admitted she forged Katz's signature on many checks.
Article continues below advertisement
The court documents go on to state, "the fact that such an embezzlement of over a million dollars went on over the course of several years and was undetected by the company, supervisors, or employers that are paid by Plaintiffs to prevent such misuse of Plaintiffs' accounts themselves or someone else clearly shows the disregard for reasonable and obligated measures of professional diligence and oversight in handling the affairs of the Plaintiffs."
Allen, best known for her role as Lydia Grant, the dance teacher on the TV series "Fame," is suing for breach of fiduciary duty, fraud and deceit, breach of contract, unjust enrichment and is seeking the costs of the lawsuit as well as $1 million in damages, with interest.
Related Stories:
EXCLUSIVE VIDEO INTERVIEW: Fame's Star-Studded Hollywood Premiere