Britney Spears' Former Bodyguard Motivated By Money, Claims Conservators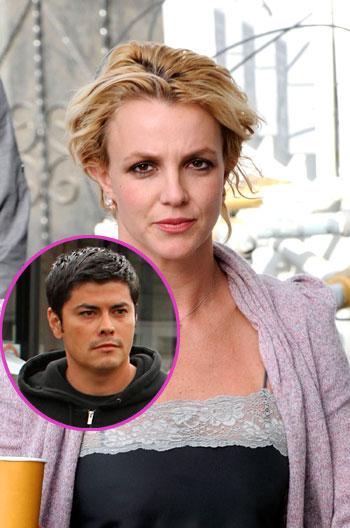 Britney Spears' one-time bodyguard, Fernando Flores, sued the entertainer in September for sexual harassment and now lawyers for her conservatorship claim that Flores' is suffering financial issues and his motivation for the lawsuit is simple – he needs the money.
READ THE DOCUMENTS
In court documents obtained by RadarOnline.com, the attorneys for the co-conservators of the estate of Britney Spears state, "plaintiff's allegations arose only after he was terminated by his employer, ASC from another ASC security account for failure to perform his duties.
Article continues below advertisement
"Unemployed and in arrears on his financial obligations for both child support and spousal support, Plaintiff has attempted to solve his financial problems by selling a tale of salacious and sensation allegations to the tabloids months before filing his complaint in the instant action.
"Plaintiff's allegations are untrue and are contradicted by his own post-termination written requests seeking to return to his job at Ms. Spears' private home."
The lawyers go on to state that the lawsuit shouldn't be filed against Spears because she is currently under conservatorship and was under that same conservatorship when the singer employed Flores as her bodyguard.
"Moreover, Ms. Spears is not the proper party defendant in this case. Because she is in a conservatorship, the co-conservators are the proper parties to this matter. As a consequence of the probate court appointing the conservators court proceedings must be conducted through the conservators. This is yet another reason this matter should be transferred to the probate court," the docs state.
MORE ON:
Celebrity Justice
Article continues below advertisement
In addition, the co-conservator's legal team wants the lawsuit moved out of civil court and into probate court because they fear Flores will use the public forum of civil court to release private information about Spears – potentially putting both her and her family in danger.
A hearing in the case is set for November 30.
Related Stories:
EXCLUSIVE: Britney Spears' New Song 'Pleasure You' Leaked; Studio Execs Furious