Exclusive
EXCLUSIVE: Lindsay Lohan Told To Keep Her Mom Away From Her Career & Money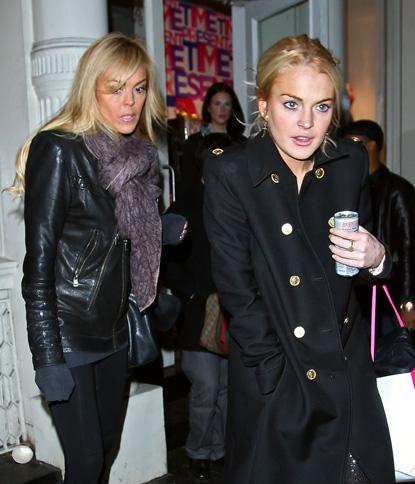 Lindsay Lohan is being advised to cut mom Dina loose from her business empire and acting career if she wants to remain sober, RadarOnline.com is exclusively reporting.
"Dina needs to no longer act as her manager, or work for her daughter in any capacity," a source close to the Hollywood wild child told RadarOnline.com.
"Lindsay needs Dina to simply be her mother.
"Lindsay's treatment team at Betty Ford has emphasized this to Lindsay, very, very strongly.
Article continues below advertisement
"Lindsay feels the financial burden of taking care of her entire family.
"It's enormous pressure for any person in their twenties, let alone someone that is battling with addiction."
The source added, "Lindsay and Dina don't have a normal mother-and-daughter dynamic because of the length of time that Dina has worked for Lindsay."
But according to the source, Lindsay, 24, has not yet accepted the advice.
"She is strong enough to tell Dina that she doesn't want her to work for her anymore," added the source, who has direct knowledge of the situation.
"It's partly because it has been the norm for so long and Lindsay doesn't know what her career would look like without her mom's involvement."
Lindsay's next project is the biopic of porn star Linda Lovelace's life, Inferno, although filming has been delayed until the starlet is released from treatment.
Article continues below advertisement
"Lindsay wants to get back to work, with the view, the sooner the better," said the source.
"However, her treatment team is asking that she commit to at least another 45 days of treatment.
"Lindsay has done several 30 day rehab stints and almost every time, she has relapsed.
"We really believe that the longer she stays at Betty Ford, the better for her odds of success."
RELATED STORIES:
EXCLUSIVE: Lindsay Lohan To Get 'Family Day' Visit From Mom Dina & Her Siblings