Exclusive
EXCLUSIVE: Lindsay Lohan To Get 'Family Day' Visit From Mom Dina & Her Siblings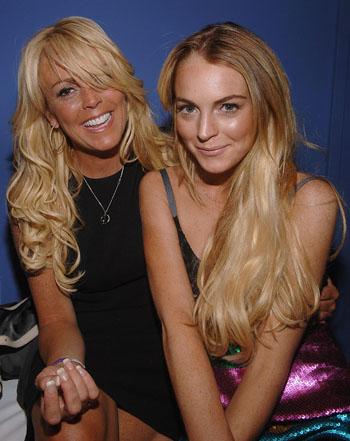 Monday will be Lohan day at the Betty Ford Center, RadarOnline.com is reporting exclusively.
The first scheduled "family day" for patient Lindsay Lohan is October 18, and it will be a jam-packed therapy session, a source close to the Lohans tells us.
The Betty Ford Center is two and a half hours east of Los Angeles, and Dina is flying out from New York Sunday for the reunion with her daughter who is being treated for cocaine addiction.
Article continues below advertisement
At the moment, she is planning on bringing all three of her other children, Ali, Michael Jr. and Cody.
Definitely NOT included is Dina's ex-husband Michael Lohan.
In another RadarOnline.com exclusive, Dina Lohan told us on Friday that she doesn't want a "war or words" with Michael, and accused him of "hurting Lindsay" with his many public statements about her treatment and future.
Related Stories: