Exclusive
EXCLUSIVE INTERVIEW: Dina Lohan: Michael Lied About Lindsay Conservatorship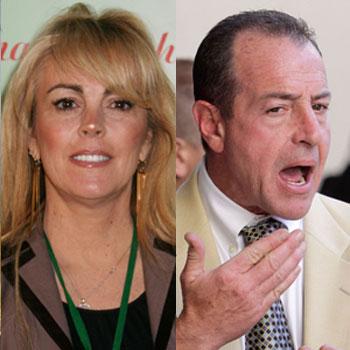 Dina Lohan has never tried to established a conservatorship over her rehabbing daughter Lindsay, she tells RadarOnline.com in an exclusive interview and blames her ex husband Michael for spreading misinformation.
With Lindsay in the Betty Ford Center, one thing that hasn't changed is the war of words between Dina and Michael is just as brutal as ever.
Last month, Michael told RadarOnline.com that he had discovered Dina and Lou Taylor, Lindsay's buisiness manager, were in the process of filing for a conservatorship, which prompted him to consider filing for one over Lindsay.
Article continues below advertisement
"Absolutey not true," Dina told RadarOnline.com exclusively on Thursday. "My ex is trying to start a smear campaign against myself, my daughter and my family because he can't get into rehab to see Lindsay.
"And because he can't, he's trying to ruin all of our lives."
As RadarOnline.com reported, Lindsay is currently getting treatment for an addiction to cocaine.
Dina said she's also been fielding calls about whether she's pitching a reality show based on Lindsay's road to rehab--- another claim Michael made publicly.
"Why is he making up these lies? I'm getting calls from my 80-year-old mother asking me if I'm trying to get a show about Lindsay's recovery," Dina told RadarOnline.com. "Why is Michael doing this?
"My daughter is trying to get well! He's a twisted individual, he will do anything to get attention and there's a reason we don't want him visiting Lindsay at rehab."
RELATED STORIES:
EXCLUSIVE: Michael Lohan Pledges To Drop Conservatorship In Exchange For Family Therapy