BREAKING NEWS: David Cassidy Arrested For DUI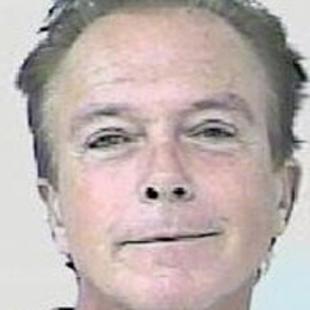 Former Partridge Family star David Cassidy was released from a Florida jail early Thursday, after he was charged with DUI, failure to maintain a single lane , and having an open container of alcohol in his car on Wednesday night, RadarOnline.com has learned.
Cassidy, 60, was apprehended by Florida Highway Patrol officers on Florida's Turnpike around 8:00 pm ET, the Palm Beach Post reported, after he admitted to officers he'd had a glass of wine earlier in the day and a painkiller (hydrocodone) at about 3:30 pm ET, five hours before he was taken into custody.
Article continues below advertisement
Officers said Cassidy had a half-full bottle of Bourbon in his white 2008 Mercedes, and that he'd registered totals of 0.139 and 0.141 on the breath exam - far above the state's .08 legal limit - administered after he'd been pulled over.
DOCUMENT: David Cassidy's Police Report
Cassidy - who lives in Fort Lauderdale - was released from custody Thursday at 3:22 am ET on a $350 bond.
With his bright eyes and white smile, Cassidy stole the hearts of teens coast-to-coast on the 70s musical/sitcom The Partridge Family. He has since been seen in musicals, and most recently appeared in the short-lived ABC Family sitcom Ruby & The Rockits.
His daughter, Melrose Place actress Katie Cassidy, was arrested in Arizona in November 2007 when she blew a .16, twice the legal limit.
Cassidy's Partridge Family castmate Danny Bonaduce has had his own share of run-ins with the law, including multiple cocaine arrests and an assault arrest.
RELATED STORIES: