Vince Neil DUI Case Headed To Trial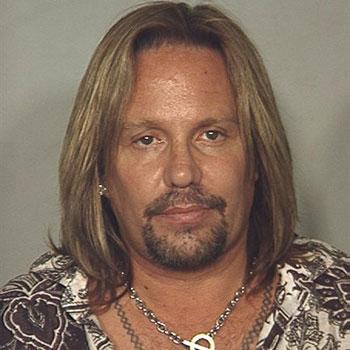 Motley Crue frontman, Vince Neil, will be going to trial in Las Vegas!
The 49 year-old rocker, who was not present in court, pleaded not guilty Monday to misdemeanor DUI and speeding charges resulting from his June arrest in Las Vegas.
Vince Neil Arrested For DUI: See His Mug Shot
A spokeswoman for the Clark County District Attorney's Office tells RadarOnline.com that Neil's attorney entered the plea in Las Vegas Justice Court on his behalf.
Article continues below advertisement
A non-jury trial is now set for January 6.
As RadarOnline.com previously reported, Neil was pulled over on June 27 when the 2008 black Lamborghini he was driving was spotted by Metro Police, speeding and weaving between lanes. Neil failed three field sobriety tests and was later arrested when his blood alcohol content registered .215 and .216 – over twice the .08 legal limit in Nevada.
The rocker was taken to the Clark County Detention Center, but was released the next day on $2,000 bail.