Exclusive
VIDEO: Real Housewife Of DC Tells Michaele Salahi: 'You Speak Out Of Your Ass'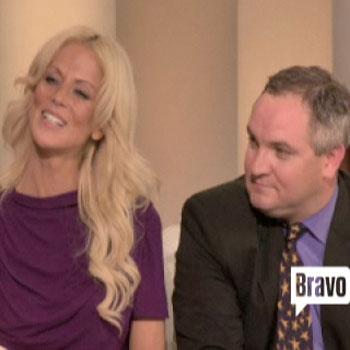 The claws come back out for the Real Housewives of DC reunion -- and RadarOnline.com has a sneak peak at the explosive show.
The focal point of the feisty sit down is White House gate crashers Michaele Salahi and her husband, Tareq, who come under fire for 'hijacking the show'.
The female cast including, Cat, Stacie, Mary and Lynda are seen pointing their perfectly manicured fingers at Salahi, demanding she tell them the truth over their infamous 'gatecrashing' of the White House State Dinner.
Article continues below advertisement
"You speak out of your ass," Cat tells Michaele.
And host Andy Cohen, cannot help but have his say too: he insists the Salahis never had a physical invite to the event.
Michaele is forced to defend herself insisting she was invited to the party, "We were always in the receiving line," she said.
But the cast continue to attack the pair, branding Michaele a fake and eventually making her cry.
In the midst of expletives however Michaele throws a few punches of her own, telling Cat, "At least I'm married."