Father Of White House 'Gate Crasher' Tareq Salahi Dies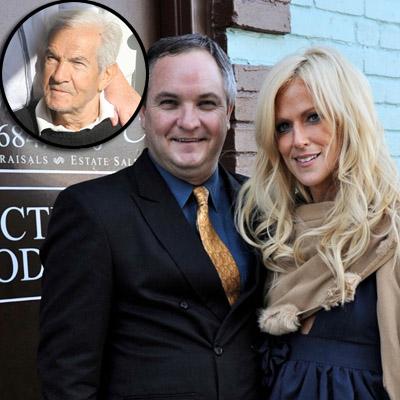 Dirgham Salahi, the father of news maker-turned-reality TV star Tareq Salahi, has died, RadarOnline.com has learned.
Michaele Salahi took to her Facebook page for an emotional tribute to her late father-in-law, posting a picture when she danced with him at her wedding, with the caption: "Forever in my heart! I am heart broken at the passing of Dirgham Salahi, someone that I loved and learned from."
The family issued a news release Thursday pleading with the media for privacy in their time of need.
Article continues below advertisement
"We appreciate that members of our family are the subject of some media interest for various reasons," the family said. "But we really need to mourn in private, as grief should never be a spectacle, rather it must be a sacred meditation, and we hope you'll understand why we will not have the media at any of the rituals celebrating this wonderful man, including any services or receptions that may occur in private.
"We are sure many of you understand our wishes as you've known and loved those you have lost," the family said, "and would not want intrusions or distractions yourself at such a time."
Dirgham Salahi was in his mid-80s; the cause of death has not been made public.
Tareq and wife Michaele began attracting media interest when they were photographed with President Barack Obama and Vice President Joe Biden at the White House State dinner on November 24, 2009. They parlayed the residual notoriety into a spot on Bravo's The Real Housewives of D.C., where their strong personalities have often landed them at odds with their co-stars.