VIDEO: Lisa Marie Presley 'Didn't Understand' Her Relationship With Ex Michael Jackson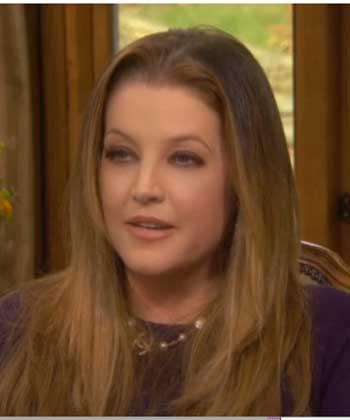 Lisa Marie Presley spoke out Thursday for the first time since the shocking death of her ex-husband Michael Jackson - candidly discussing with Oprah Winfrey her 18-month marriage to the King Of Pop, and admitting she "didn't understand her relationship with him."
Watch the video on RadarOnline.com
Presley, now 42, married Jackson in May of 1994, less than a year after he was first accused of child molestation - an allegation that would haunt him until his death in June 25, 2009.
Article continues below advertisement
Winfrey pointed out that the world was shocked by their union, and Presley said that misconceptions about their marriage were to be expected, as the cunning Jackson "was a master at manipulating the media.
"I understand that nobody really knew who I was," Presley told Winfrey. "They just assumed I was going along with something he would be doing ... I understand it better now. The manipulation was a survival tactic for him."
Presley said that when their relationship dissolved, she "was very angry.
"I was so angry," Presley said. "I felt that we were so united, and then at some point he pushed me out."
Presley said she was privy to Jackson's growing chemical dependencies, though she "didn't really suspect and catch on until just before she filed for divorce.
"There was just an occasion, an incident where he had collapsed and he was in the hospital," Presley told Winfrey. "Every day there was a different report. And I couldn't tell what was happening. I couldn't really get a straight answer about what was happening with him, and I think we were all a little bit in the dark."
MORE ON:
Lisa Marie's Downward Spiral
Article continues below advertisement
EXCLUSIVE: Strangest Photo Ever Of Michael Jackson
She said she became disconnected with the Billie Jean singer after their split, and sometimes regrets not keeping up with him in fears she could have helped him battle a drug habit that ended his life at 50.
"I know it's naive to think that I could have, but I wanted to," she said. "Had I made a call, had I stopped being so shut off from him, had I just said 'How are you?' -- I really regret that I didn't."