VIDEO: Charlie Sheen Trashes Hotel Room - In Animation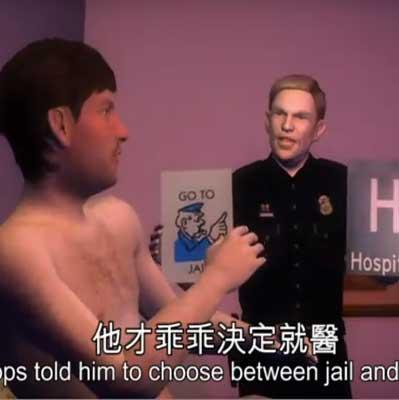 hey've done it again.
Taiwanese animators, who have brought to life the alleged antics of everyone from Michael Lohan to Brett Favre to Justin Bieber, have animated the latest follies of Hollywood's reigning bad boy, actor Charlie Sheen.
Watch the video on RadarOnline.com
In the clip, we see Sheen sweetly kissing his kids goodnight, and then welcoming a hooker in his hotel room, disrobing, snorting cocaine and eventually going berserk when he can't find his wallet and cell phone.
Article continues below advertisement