Tiger Woods Brother: 'Dad Would Be Very Disappointed With Him'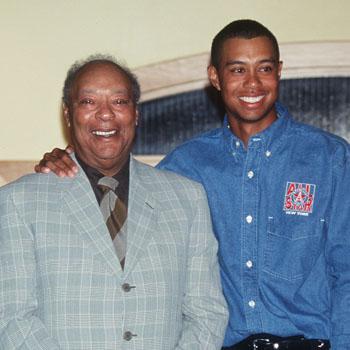 He may be playing in the prestigious Ryder Cup competition this weekend, but Tiger Woods wouldn't have the approval of his late father these days, says the golfer's half-brother, Earl Woods Jr.
RadarOnline.com has learned that in an exclusive interview with Phoenix 's KSAZ, Earl Jr. recounts that their dad was a disciplinarian but Tiger was a "nerd" and "computer geek" who didn't mind.
But Earl Sr. wouldn't abide by what Tiger did to his family by having a series of extramarital affairs that ultimately led to Tiger and his wife Elin divorcing.
Article continues below advertisement
Elin, says Earl Jr., was "family. My dad and her really connected."
He feels sorry for what his brother did to his marriage. "He'll never have the same relationship with his kids," says Earl Jr.
Earl Jr. does see Tiger rebounding professionally though, and even predicts he'll be "better than ever" on the course.
RELATED STORIES:
Tiger Mistress Claims She Has Sex Tape
Tiger's Ex Goes House Shopping