EXCLUSIVE: Tiger Woods' Ex-Wife Goes House Hunting & Visits Friends In South Florida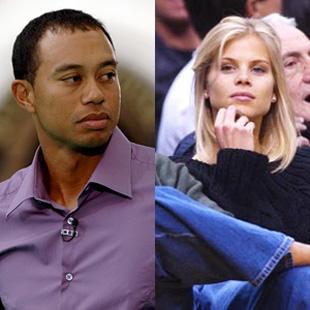 Tiger Woods' ex-wife Elin Nordegren spent the Labor Day weekend in South Florida, visiting friends and checking out real estate, RadarOnline.com has learned exclusively.
Elin left her Orlando-area rental home on Friday with the couple's children and drove a couple of hours south to the West Palm Beach area.
Tiger's mother was also in South Florida, staying in a home paid for by the world's greatest golfer, and Elin made sure her son and daughter spent time with grandma.
Article continues below advertisement
Meanwhile, the beautiful blonde visited with two of her close friends and the relief of the divorce was obvious.
"She's much happier," said one person familiar with her trip. "The divorce being finalized is obviously helping her get back to herself.
"She had a fun weekend, was really able to relax more than she has in a long time."
Elin's divorce from Tiger became final August 23. Terms have not been disclosed, but sources close to the situation tell RadarOnline.com that Elin walked away with much more than $100 million.
She spent Friday evening hanging out with friends, and during the weekend she also looked at some homes for sale.
The real estate venture was set up through her friends to draw as little attention as possible. One of the houses she looked at had a guest house.
"Elin plans on keeping the children's nannies," said the source.
"But she would prefer to get a property with either a separate guest house or a mother-in-law suite, off the main area of the home."
Article continues below advertisement
Tiger recently took out a $54.5 million mortgage on his Jupiter Island home, with state-of-the-art workout facilities.
Is it possible that both Tiger and Elin both will be moving full-time to South Florida?
Elin seems to like the area. She also spent time with another friend while in the Palm Beach area this past weekend.
"She was very upbeat," said the source. "Elin is definitely returning to the way she used to be, even though she's been through so much."
EXCLUSIVE DOCUMENTS: Tiger & Elin's Divorce Documents
She returned home on Monday.
Tiger has been linked to more than 15 women in extra marital affairs. As RadarOnline.com was first to report, he went through rehab for sexual addiction at a clinic in Hattiesburg, Mississippi.
In a recent People magazine interview, Elin confirmed what RadarOnline.com first reported: she tried to put the marriage back together after Tiger's cheating was exposed, but it just didn't work.