Tattooist Charged After Inking Penis Tattoo On Man's Back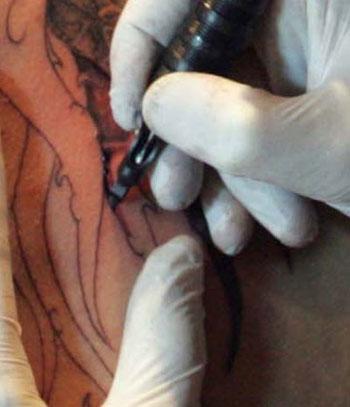 A 21-year-old Australian man has been charged by police for allegedly tattooing a 16 inch penis on a man's back -- instead of the image he had requested.
The victim, 25, had wanted a yin and yang symbol with some dragons, but was shocked to discover the tattoo was of a penis with an obscene slogan that was ultimately misspelled.
Cops in the state of Queensland said the tattooing followed an argument between the men, during which the tattooist took offence at something the other man said.
Article continues below advertisement