Lady Gaga Packs On A Few Pounds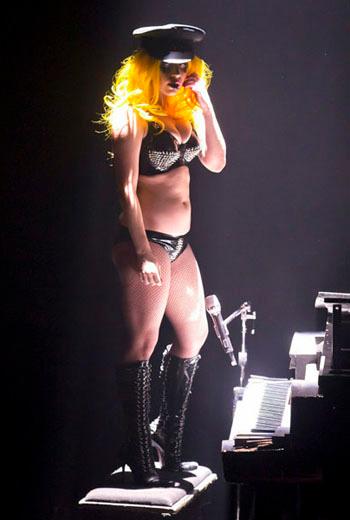 Lady Gaga's Monster Ball World Tour has landed in Norway, and new photos of the singer obtained by RadarOnline.com show a stunning change in her figure. Lady G has definitely padded on a few pounds!
She still looks incredible in her skimpy costumes, but gone -- at least for now -- are the great abs.
Lady Gaga has a history of struggling with her weight. Just last month RadarOnline.com exclusively quoted her former manager who said she had six hospitalizations resulting from "dangerous diets" in 2009.
Article continues below advertisement