Oksana's Lawyer -- 'I Have Not Quit'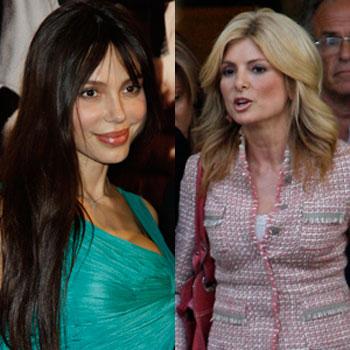 Oksana Grigorieva's high-profile lawyer Lisa Bloom insists to RadarOnline.com that she has not quit the case.
Despite one report declaring she was off the Russian musician's legal team, citing supposed conflict between Bloom and Oksana's remaining attorneys, Bloom released the following statement to RadarOnline.com:
"I have not quit. I am letting the family lawyers take the lead in the family law case as I have a trip to Europe tomorrow scheduled many weeks ago. I am speaking at a climate change convention at the House of Commons next week. I will continue to represent Oksana as her media spokesperson and attorney."
Article continues below advertisement
Bloom added: "I continue to believe strongly in Oksana's case and I am proud to be part of her legal team."
Oksana has claimed her former lover, Oscar winning actor Mel Gibson, punched her in the face, while she held their infant daughter Lucia.
As RadarOnline.com first revealed, another lawyer, family law attorney Mitchell Jacobs, handed in his resignation last Sunday, citing frustration with some of the Russian musician's other legal advisors.