An Officer And A Gentleman Star Lisa Blount Dies At 53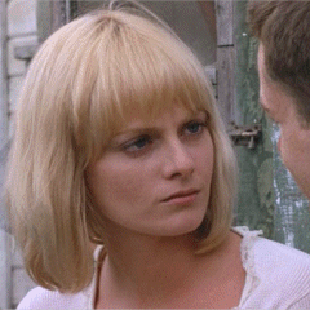 Lisa Blount, an Oscar-winning producer who played Lynette Pomeroy in 1982's An Officer and a Gentleman, has died at 53, RadarOnline.com has confirmed.
Blount was found Wednesday, authorities tell us. She more than likely died on Monday, Pulaski County Coroner Garland Camper told the Arkansas Democrat-Gazette, noting there were no signs of foul play on the premises of her Little Rock, Arkansas home.
Blount's widower Ray McKinnon, who's also involved in show business, was not in town, officials said. The couple won the best live-action short film Academy Award in 2002 for their film, The Accountant.
Article continues below advertisement
"As one door was seemingly closing in my life, another door opened. And I only have one person to thank for that, my husband Ray McKinnon," Blount said in her Oscar acceptance speech.
In addition to her role in An Officer and a Gentleman, Blount appeared in films such as Great Balls of Fire! and Chrystal, as well as TV shows such as Moonlighting and Picket Fences.
An autopsy will be performed to determine the exact cause of death.