New Subpoenas In Edwards Campaign Probe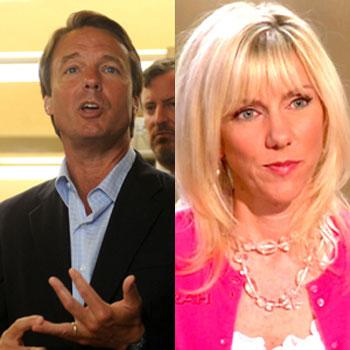 The investigation into John Edward's alleged use of campaign funds to cover up his extra-marrital affair has widened.
More witnesses have been subpoenaed to appear in front of a grand jury about his illicit tryst with baby mama Rielle Hunter.
Edwards was running for president in 2007 when the National Enquirer broke the news that he had an affair with his campaign videographer, Rielle, and cheated on his wife Elizabeth who was diagnosed with cancer.
Article continues below advertisement
Edwards initially denied the affair, but was eventually forced to admit that he was guilty of the affair and fathered a daughter, Quinn, with Hunter.
VIDEO: Rielle Repulsed By GQ Photo Spread
The new witnesses that have been subpoenaed to appear before the jury have knowledge of the money Edwards may have used to hide Reille and former staffer Andrew Young as his affair became public, sources told ABC News affiliate WTVD-TV.
MORE ON:
National Enquirer
The grand jury in Raleigh, North Carolina has been investigating the misuse of the funds for over a year and Justice Department officials in Washington told the local investigators to continue searching for evidence to fine out who donated the money.
If the grand jury chooses to indict Edwards, he could be charged with a crime and brought to trial.
The Edwards' are separated but are not seeking a divorce unless one of them wants to remarry, Elizabeth has said.