Exclusive
EXCLUSIVE: Teen Mom Stars Amber & Gary Renew Their Commitment To Each Other With Promise Rings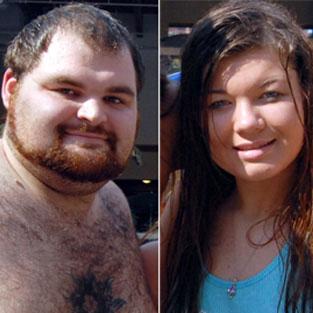 Teen Mom stars and real life couple Amber Portwood and Gary Shirley, who have recently come under fire for a violent outburst on the MTV reality show, are putting the past behind them and looking toward the future.
The recently solidified their bond by exchanging promise rings, RadarOnline.com has learned exclusively.
"They just bought each other new rings as a sign of their commitment," Gary's mother Carol Zizak told RadarOnline.com.
Article continues below advertisement
"They're promise rings where they're promising to themselves that they're going to work on their relationship, not date anyone else, and have a future for their daughter Leah."
RadarOnline.com was first to report that Amber and Gary have been in couples therapy for months to salvage their relationship.
And the proud mother and grandmother gushed about their new symbols of love for each other.
"Amber told me, 'Come look at what Gary bought me!'" Carol remembered.
According to Carol, the on-again-off-again couple, who were once engaged and have a 23-month-old daughter together, bought the rings in the last month - after the episode in question was filmed a few months ago.
"Gary's looks like big bling jewelry!" Carol exclaimed. While Amber's ring is "very pretty, dainty, and delicate -- just like her."
About two weeks ago a police investigation was launched after 20-year-old Amber was shown on the popular MTV show hitting and kicking Gary during an argument.
Article continues below advertisement
"I know Amber and I know she can get angry, but I also know she loves Gary and Gary loves her," Carol said.
"They both love each other very much."
Carol defends her potential daughter-in-law: "Amber is a very sweet girl and she's had a tough childhood. But she is genuine.
"I always tell her nothing you do will stop me from loving you. Too many parents do that and say you have to earn their love and go through hoops.
"You love each other through the good and bad and that's what I taught Gary. I tell Gary if you love her, work it out through the good and bad.
"A lot of people only see the bad side of her Amber, but I see another side that people don't get to see. When we're playing games, making dinner and things are going smooth. There's been a lot of good.
"She just needs mentorship and mothering, which is what I'm trying to give her."
Article continues below advertisement