Exclusive
EXCLUSIVE: Teen Mom Amber Portwood & Ex-Fiance Avoid Questioning From Cops By Taking A Vacation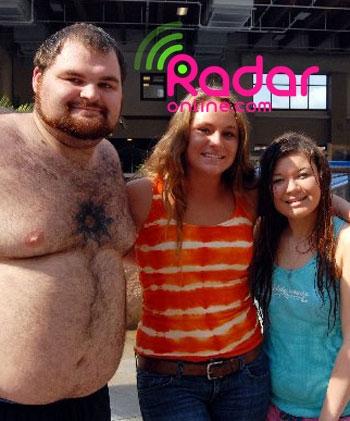 Teen Mom star Amber Portwood and ex-fiancé Gary Shirley have avoided being questioned by police after a violent episode of the hit MTV show aired last week, and RadarOnline.com has exclusively learned it's because they're on vacation.
"As it so happens, the victim and suspect are on vacation down in Florida and have been out of town since the time that aired," Detective Mitch Carroll of the Anderson Police Department in Indiana told RadarOnline.com on Wednesday morning.
Article continues below advertisement
"There has been no movement on that case and probably will not be for at least another week."
As RadarOnline.com was first to report, the on-again-off-again couple has been trying to patch up their relationship by attending couple's counseling.
"It's my understanding they're doing just fine," Amber's father Shawn told RadarOnline.com. "They're going to couples counseling."
Viewers of Teen Mom were shocked last week when the footage showed Amber slapping and punching Gary several times; all while their young daughter Leah stood at Amber's feet.
The violence depicted on the show prompted outrage from viewers and as RadarOnline.com reported, an investigation was launched by the Anderson Police Department and The Department of Child Protective Services in Indiana.
"They aren't due back until the middle of October," Detective Carroll said.
"So it's going to be at least another week or probably a little longer before we're able to talk to them formally and get any kind of movement in that case."