Exclusive
EXCLUSIVE: Randy & Evi Quaid's Santa Barbara Cases Continued While They Remain In Canadian Custody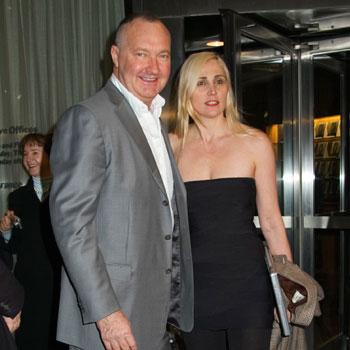 While Randy and Evi Quaid remain in custody in Vancouver, British Columbia, the California case has been continued to next month, RadarOnline.com has learned.
The wacky couple was supposed to appear Tuesday morning in a Santa Barbara courtroom on felony vandalism charges relating to their arrest for illegal squatting. Their failure to appear last week on the same charges prompted a judge to issue warrants for their arrest.
Article continues below advertisement
Santa Barbara District Attorney, Lee Carter, told RadarOnline.com that Tuesday's hearing was called and continued to November 2. The Quaid's attorney, Robert Sanger, was present in court for the hearing and told the judge that he "is in contact" with the couple and said they plan to be present for next month's hearing.
On Friday, a Santa Barbara judge raised the couples bail from $50,000 to a whopping $500,000 each at the request of the District Attorney so as to assure the couple will appear in court.
As RadarOnline.com reported, the Quaids were arrested earlier this week trying to cross the US border into Canada. They reportedly told Canadian officials they are afraid for their lives because someone has been murdering Hollywood actors, like Heath Ledger and David Carradine. They are currently being detained for a hearing set for Thursday in Vancouver.
The Quaids were also scheduled to appear in Santa Barbara on Tuesday for another hearing – this one related to a temporary restraining order against the couple.
Article continues below advertisement