Exclusive
EXCLUSIVE: People Voting On The Fate of White House 'Gatecrasher's' Infamous Red Sari; One Suggestion 'Burn It!'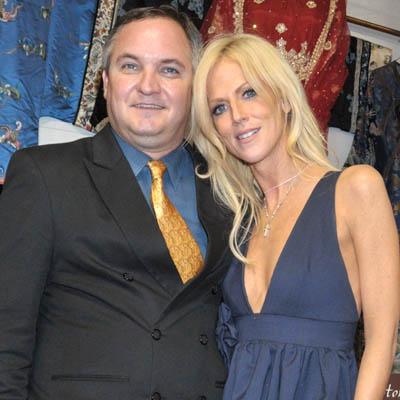 The salon owner who took home the infamous red dress sari worn by White House 'gatecrasher' Michaele Salahi is inviting the public to help determine the fate of the garment, RadarOnline.com has learned exclusively.
James Packard-Gomez purchased the garment at auction, forking out $7,000.
Now the Washington D.C. businessman has launched a Facebook page titled 'The Fate of the RED Party Sari -- Invitations Not Required' -- asking what people think should happen to the outfit.
Article continues below advertisement
"There are all these great stories that no one has compiled into one museum."
The Salahis got primped at Packard-Gomez's salon on the night of the infamous state dinner when they allegedly "crashed" the White House.
Since then, a federal grand jury was convened to investigate how Tareq and Michaele got into the event for the Indian Prime Minister.
"A friend wrote to me suggesting that I take it in front of the salon and burn it," Gomez recalled.
Article continues below advertisement
"'Burn it! Burn it! James, you should take it into town square and burn it!'"
EXCLUSIVE: Read President George W. Bush's Letters To The Salahis
Yet other suggestions he has received have been more lighthearted.
"Others have written to me saying it belongs in a museum and it's a part of history," he said.
As for the museum option, one reader scoffed "absolutely not."
Until the sari's fate is decided, Gomez said it is "tucked away" in a "safe, safe, safe cave... but it will never be in the salon again."