Exclusive
EXCLUSIVE: Paris Hilton's 'Pledge This!' Lawsuit Settled - Case Dismissed!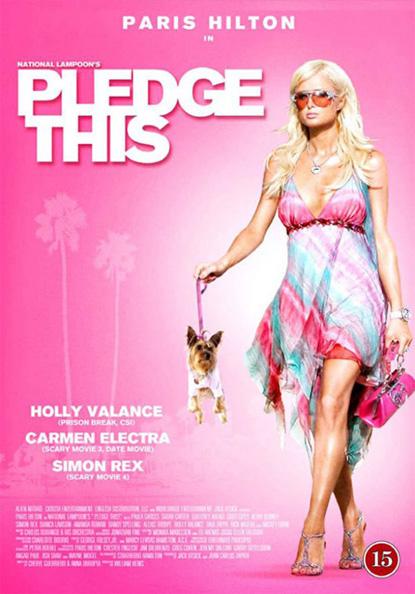 Paris Hilton's life just got a little more simple, after a Florida judge dismissed a lawsuit against the heiress following the news of a settlement in the case, RadarOnline.com has learned exclusively.
EXCLUSIVE DOCUMENTS: Read The Court Papers
In 2008, Worldwide Entertainment Group Inc. filed a lawsuit in U.S. District Court in Miami, alleging the 29-year-old heiress owed $75,000 in damages for not fulfilling promotional obligations for a film entitled, National Lampoon's Pledge This!.
Article continues below advertisement
The lawsuit alleged Hilton entered into an agreement for the production and distribution of the movie, a film in which Hilton also starred and received credit as an executive producer.
Just last month, RadarOnline.com exclusively reported that Worldwide Entertainment asked for $8.3 million in restitution for Hilton's neglected duties, the court, after conferring with experts, said they found "that these instances of failure to promote were worth $160,000."
However, in order to find that Hilton was unjustly enriched and award the money to Worldwide Entertainment, "the Court must find these services do not amount to a million dollars" and "requests the parties provide expert report and briefing on this issue."
Hilton's attorneys argued that the no-shows did not financially hurt the investors, and that the work the Stars Are Blind singer did for the film amounted to much more than the $1 million paycheck she received for it.
Article continues below advertisement
The judge ordered an October deadline for both parties to submit their audits of how much work Hilton did, and what dollar figure to put on said services before he would make a ruling.
However, a settlement has been reached in the case and a final order of dismissal was signed off by US District Judge Federico A. Moreno on Thursday, declaring the dismissal in light of the parties settling.
The terms of the settlement agreement must be filed with the court by the November deadline set by the judge.
It's been a rocky year for The Simple Life star who was stopped twice by police on suspicion of marijuana possession while on vacation. She was arrested in Las Vegas in August and charged with possession of a controlled substance and involved with her boyfriend, Cy Waits, in an alleged hit and run earlier this month.