Exclusive
EXCLUSIVE: 'My Dad Is Not A Monster,' Says America's Got Talent Contestant's Son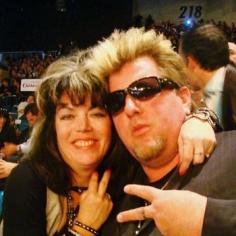 Joe Finley, the America's Got Talent contestant being viewed as a "person of interest" in the mysterious death of his wife, has the support of his family.
In an exclusive interview with RadarOnline.com, Finley's son Joe Jr. said he's sick of the way his father is being portrayed.
"People are making my father out to be a f**kng monster," he told RadarOnline.com.
"It's all bullsh*t."
Joe Jr. is the eldest of three children Joe Sr. and Laura Finley have together. He confirmed that funeral plans are close to being finalized but wouldn't reveal any details.
Article continues below advertisement
"The family just wants to keep that private," he said.
"We're all going through a really hard time."
RadarOnline.com was first to report that Finley was auditioning for the next season on America's Got Talent.
He and his wife Laura were staying at the Millenium Biltmore Hotel in Downtown Los Angeles where the show's auditions were being held.
According to police, Laura's partially clothed body was discovered at 8:25 AM on Saturday morning in a stairwell of the hotel.
Finley told RadarOnline.com exclusively that he and Laura were "partying" the night before and had taken ecstasy after spending time at the hotel's jazz bar.
He said they returned to their hotel room, went to sleep and the next morning he noticed Laura was not in the room.
"She was supposed to get us breakfast because I had to get up and get in line for the America's Got Talent auditions," Finley said.