Exclusive
EXCLUSIVE: Wife Of America's Got Talent Contestant Found Dead In Hotel Stairwell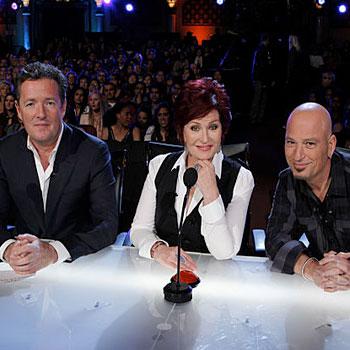 Police are investigating the death of a woman who was found dead in a hotel stairwell while visiting her husband—a contestant on America's Got Talent, RadarOnline.com has exclusively learned.
What's more, RadarOnline.com has also learned that the the dead woman's husband, Joe Finley, auditioned while his wife Laura Finley, 48, was still missing.
Laura's body was found in a stairwell at the Millenium Biltmore Hotel in Downtown Los Angeles. Her time of death is listed at 8:25 am. The hit show America's Got Talent was holding auditions at the hotel.
Article continues below advertisement
Joe Finley reported his wife missing to hotel security, and then auditioned for the show, RadarOnline.com learned exclusively.
Finley reportedly fell from the 11th floor to the 3rd floor. Police have deferred the cause of the death, and as of Monday, it was undetermined whether Finley's death was a homicide, suicide or accident. Coroner's officials said she died at 8:25 am.
Lt. Vernon of LAPD told RadarOnline.com that this is "an undetermined death but appears to be accidental."
The production company for America's Got Talent, Fremantle Media, released a statement exclusively to RadarOnline.com on Monday. Fremantle spokesperson, Manfred Westphal, told us, "We are fully cooperating with authorities to investigate this very unfortunate situation and have no further comment at this time."
Ironically, according to an LAPD spokesperson, Joe Finley was arrested Saturday night for drug possession and taken into custody after police brought him in for questioning about his wife's death. He was released Sunday morning after posting $10,000.00 bail.