Exclusive
EXCLUSIVE: Family Of America's Got Talent's Jackie Evancho On Her Success - "We Are Amazed But Not Surprised"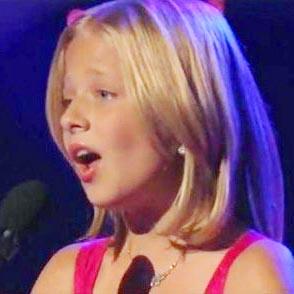 As 10-year-old Jackie Evancho advances to the next round of America's Got Talent, she's already being called the next Susan Boyle -- a tribute to her talent, which, according to her grandfather, isn't surprising.
"We're amazed, but not surprised," Joe Evancho told RadarOnline.com in an exclusive interview.
"Jackie's been like that since the first time she started singing. It's just been incredible."
Evancho, who spoke to his granddaughter on Thursday, said he couldn't be prouder of her success on America's Got Talent.
Article continues below advertisement
"I remember when my son first told me she had entered a talent show two years ago, my wife and I reacted like any grandparents: 'Oh that's nice,'" Evancho laughed.
EXCLUSIVE: Gabourey Sidibe's Mom Pleased With Taped Performance On America's Got Talent
"Afterwards, we asked, 'how'd she do?' and my son said she made it to the next round and we were like, 'oh that's nice.' Then soon after he told us, 'she made it to the semi-finals!' and we said, 'oh jeez, we'd better go see Jackie sing!'"
Evancho recalled that first moment he saw Jackie perform on stage at her local Pittsburgh, PA talent show.
"I wish I could have videotaped it," he told RadarOnline.com. "She came walking out in this little cape and the microphone was twice as tall as she was and she couldn't reach it, and someone had to come out and help her adjust it, which made us all chuckle," he said.
"Then the music started and she threw the cape off, and she looked up and started singing, and my wife and I just looked at each other and our jaws dropped."
Article continues below advertisement
With her television debut on Tuesday night, Jackie stunned not only the show's judges with her astounding vocals; she wowed fans across America as well.
Jackie's last appearance drew a whopping 10.5 million viewers. She's now in the running to receive the $1 million prize.
But her grandfather says she's not letting it get to her head.
"Jackie is still Jackie," Evancho told RadarOnline.com. "I spoke to her today and she was very calm but she's a little girl.