Exclusive
EXCLUSIVE: Mom Of Tiger Woods' Alleged Sex Tape Co-Star Tells Radar: 'It Has To Be Stopped'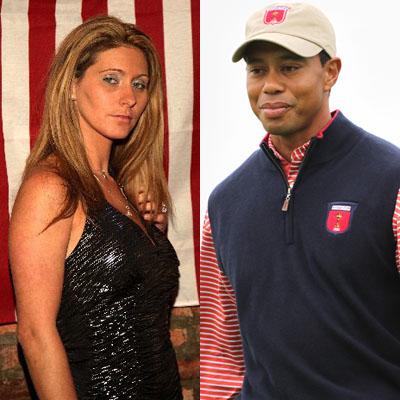 Tiger Woods has at least one woman in his corner.
The mom of the philandering golf star's alleged sex tape co-star has vowed to help him block the impending release of the hour-long video, RadarOnline.com has exclusively learned.
"I just would not put it passed her to have done this," Sandra Brinling, the estranged mother of hooker Devon James, told RadarOnline.com.
"She simply cannot be trusted.
"I have called Tiger's lawyers before to let them know what I know."
Article continues below advertisement
As RadarOnline.com revealed, James, who claims she was Woods' 15th mistress, has sold the 62-minute XXX tape to a DVD production company.
"It's going to be the bomb," James told RadarOnline.com of the film, which allegedly contains 37 minutes of her having sex with Woods.
James said the tape was made in 2008.
Brinling, who has previously described her daughter as a "pathological liar" and denied that any relationship ever occurred with Woods, told RadarOnline.com: "I just really feel that somebody needs to stop Devon somehow."