Exclusive
EXCLUSIVE INTERVIEW: Raymond Roberts Confesses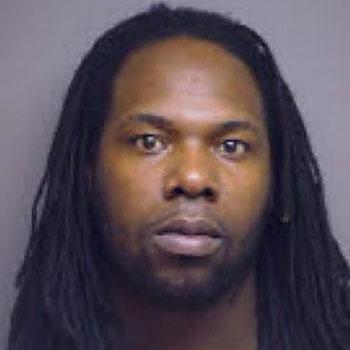 Raymond Stanley Roberts, who was infamously arrested in Manatee County, Florida, last week for having marijuana and cocaine allegedly stashed away in his butt - only to later deny to cops the drugs weren't his - has confessed both controlled substances belonged to him.
And he told RadarOnline.com he was selling drugs to support his family.
"What am I suppose to do to earn money?" Roberts said in an exclusive interview with RadarOnline.com.
Article continues below advertisement
"I have two kids and we're in a recession. No one is hiring. I'm a black man who has put in hundreds of applications for legit work but always came up empty."
Roberts was driving his four-year-old son to school when Manatee Sheriffs Department deputies pulled him over because he was allegedly speeding.
When deputies approached his vehicle, they smelled marijuana coming from Roberts' vehicle, according to their report.
"I do smoke marijuana," Roberts admits to RadarOnline.com.
"But I was not smoking or high when they pulled me over. I had my son in the car with me. I'm a good father and would never but my kids in harms way."
Roberts told us he was asked to get out of the car and claims one of the officers "illegally" searched him.
"This punk rookie cop started searching me real tough and got real physical with me," said Roberts.
Article continues below advertisement
"I thought he was violating me since he didn't find anything in my car."
Roberts added "the cop then stuck his hand in my pants and pulled a couple of baggies out from my boxers."
Roberts was shortly taken into custody for illegal possession of marijuana and cocaine.
Shortly after he was booked, Roberts posted $1,100 bail and was released.
"I didn't kill anyone. I didn't rape anyone and I was not trying to hurt anyone," he tells us. "I know it's wrong but in all honesty, I was thinking about my kids and putting food in their mouths."