Drug-Sniffing Dog Busts Comic Ralphie May For Pot Possession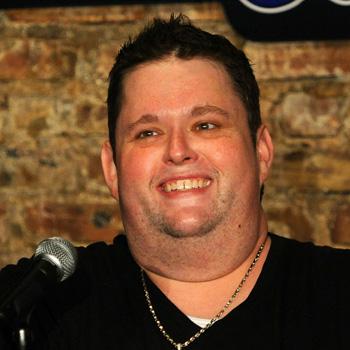 You can bet there will be a stand-up bit coming out of this. Last Comic Standing and VH1 Celebrity Fit Club alum Ralphie May was caught with a small amount of pot in his luggage at the Guam International Airport on Tuesday, RadarOnline.com has learned. The collar was made by a drug-sniffing dog named Nickey!
The Pacific Daily News broke the news of the crime-fighting canine's celebrity bust which was made as May came through customs.
Article continues below advertisement
May was a finalist in the first season (2003-2004) of Last Comic Standing and has gone on to a successful career playing mid-size clubs. The married father of two was in Guam to headline at the Sheraton Laguna Resort Friday and Saturday.
Because the amount of marijuana May was carrying was under one oz., his penalty was a fine of less than $100. He went to court and paid it on Friday.
"He plans on coming back with his family and will not be doing that again," said James Castro, the promoter who brought May to Guam.
MORE ON:
hollywood happenings
Related Stories:
Paris Hilton Pleads Guilty To Drug Possession
VIDEO: Kelly Osbourne Speaks Out Against Drug Addiction