EXCLUSIVE INTERVIEW: An Officer And A Gentleman Star Lisa Blount Lived In Excruciating Pain, Says Mom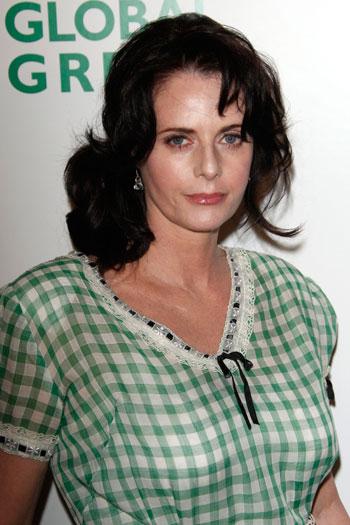 An Officer And A Gentleman actress Lisa Blount suffered for many years from a painful disease and a rare blood disorder her mother, Louise Blount, told RadarOnline.com in an exclusive interview.
"She'd had it for a long time and that was one reason she moved back here Arkansas from Los Angeles, because of her health," Louise told RadarOnline.com.
"She'd had some surgeries and it was really, really excruciating pain... I've seen her in such pain."
Article continues below advertisement
According to her mother, Lisa suffered from a blood disorder called Idiopathic Thrombocytopenic Purpura (ITP) – where low levels of platelets reduce blood-clotting and lead to excessive bruising and bleeding.
"She was limited to what she could take because she had a rare blood disease…she wouldn't take aspirin because it would bring the blood to the surface of the skin," Louise explained.
"I think that might have been part of the problem when she passed away because when I found her she had a purple look on her neck that looked like blood on the surface."
As RadarOnline.com previously reported, Louise found her daughter at her Little Rock, Arkansas home on Wednesday after not being able to reach her for two days.
"We think she died very sudden. She had her phone in her hand and her bed was not disturbed," her mother said.
Blount's widower Ray McKinnon, who's also involved in show business, was filming in Atlanta at the time, but according to Louise, is now back in Arkansas with the family.'
Article continues below advertisement
"To my knowledge they had a good marriage," Louise told RadarOnline.com.
"She did everything she could and helped Ray behind the scenes and they were a good team. She was full of encouragement and he needed that."
Louise told RadarOnline.com that acting and producing were Lisa's passion, and it upset her terribly that her condition handicapped her career.
"She had been filming in Nashville for a TV pilot on Fox called Outlaw Country. She was excited to work with Mary Steenburgen," her mother said.